Eagle Trading Co
258 Franklin St, Brooklyn, NY 11222
Order now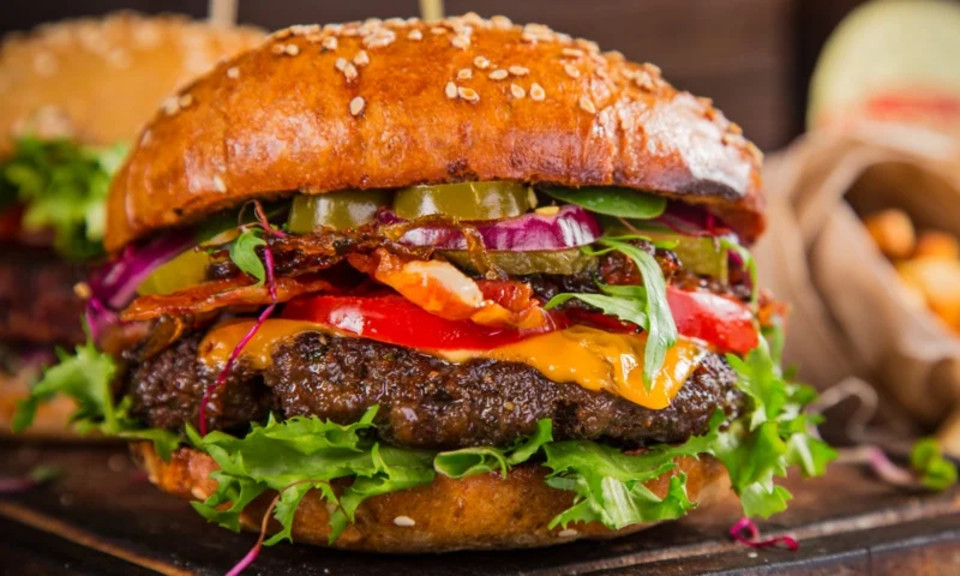 kristen
Love this place. I've ordered most of everything on the menu by now, they have a healthy selection. All but the kale salad is good with quality ingredients. Great food great service and great delivery too. Thanks guys.
Catherine
One of my favorites in the hood! Super good. Hate that they raised the min. but I get it. It's worth it to get my co-workers in on an order!
Chris
Always delicious, and flavorful. Wish it was cheaper but I get the cobb salad as a wrap and it is full of fresh ingredients.
Madison
Great place for hangover food. Also the BEST tomato soup Ive had in a loooong time
Acacia
eagle trading company is THE BEST! fast delivery, delicious food. worth the money!!
Emily
My #1 go-to. Anyone who wants to complain over the delivery taking too long should realize great food isnt magically ready in 1,2,3! Great food takes time and this restaurant is consistently delicious! I get so annoyed reading bad reviews... if you are going to complain about the prices, simply dont order from them. Its clearly worth the money because of how amazing it is but if you dont think so, its not a reason to write a snooty review. I have one great things to say about Eagle Trading
Nadeem
Eagle Trading Co has been Greenpoint's hidden gem for a few years now, tucked away on the far corner of Franklin Ave where residential buildings and a few bodegas sit, it's often overlooked, inside the seating is ample and the large glass garage style doors let in lots of light, the staff will treat you like a regular and the food is high quality. Glad to see them jump on the delivery game, still going to take that walk there though, too awesome of a place to not visit!
Max
People will complain about anything seriously read below, but ETC is the best place in Greenpoint for good simple food, always deliver on time and if they make any mistake (we are all humans remember?) they will solve it for you. So dont pay attention to the the Gluten Free Queen comments or the lady who complains about not delivering a tiny sandwich. Give a try all the items are great! ETC FOR LIFE!
Priyanka
Always quick, always delish. <3 I'm just still mad they took my fave sandwich off the menu: brie and grapes. Love of my life, brie and grapes... Why didn't any of you other fools order so they could keep it on the damn menu? Clearly the negative portion of this review is aimed at my fellow patrons not Eagle Trading Co. So eat there. Eat frequently, so my favorite items stay on the menu please.
Melina
Eagle Trading Co was swamped with orders and we had a large order for a film crew. The estimated time was an hour and a half past the time we needed but when I called and asked for it in an hour...they delivered with ease!! Im so grateful for their courtesy and speed. They really triumphed in making sure we had our order on time AND it was delicious!! Highly recommend
About us
American, Coffee and Tea, Dinner, Healthy, Salads, Sandwiches
Today

Delivery: 9:00 AM - 4:00 PM

Takeout: 9:00 AM - 3:00 PM

Delivery

Tuesday:

9:00 AM - 4:00 PM

Wednesday:

9:00 AM - 4:00 PM

Thursday:

9:00 AM - 4:00 PM

Saturday:

9:00 AM - 4:00 PM

Takeout

Tuesday:

9:00 AM - 3:00 PM

Wednesday:

9:00 AM - 3:00 PM

Thursday:

9:00 AM - 3:00 PM

Saturday:

9:00 AM - 3:00 PM